Custom designed to fit your needs.
JPL Earthworks is proud to offer a comprehensive service to bring you the outdoor kitchen of your dreams. Our equipment and materials will protect your outdoor kitchen to last a lifetime. Don't worry about bad weather or other extreme conditions from damaging your grill or counters. Our kitchens can be tailored and custom designed to fit your needs. Choose from a variety of colors and style options. Make your outdoor distinguished and timeless. Bring friends, family, colleagues and guests together by the courtyard or terrace.
For outdoor storage space, workspace, counters or islands — JPL Earthworks can install it. We will configure your outdoors and adapt it to your space. Call us today for more details on our kitchen collections and design options.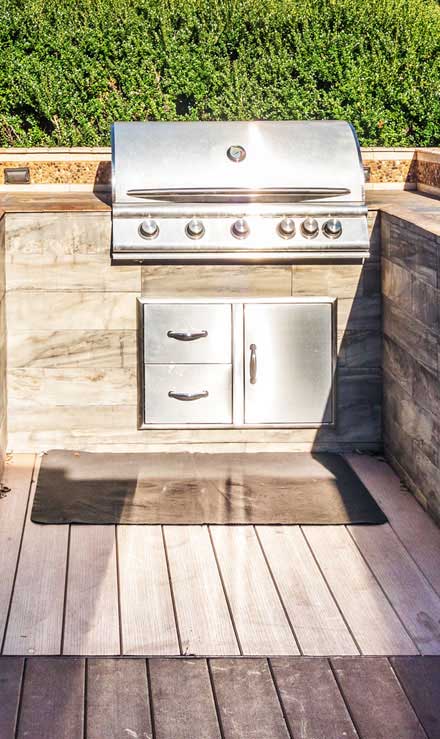 A kitchen in the great outdoors is for the host who has everything. When an outdoor barbeque isn't quite enough, a fully functional kitchen under the blue sky or a blanket of stars is the way to go. Enjoy the weather outdoors from the first warm morning of spring to the last crisp fall evening. If you care about leaving an unbelievable impression on your guests, there really isn't anything that compares to the wow factor of an outdoor kitchen.