WHAT

WE

 WILL DO FOR

YOU


We guarantee you will
LOVE
your landscape!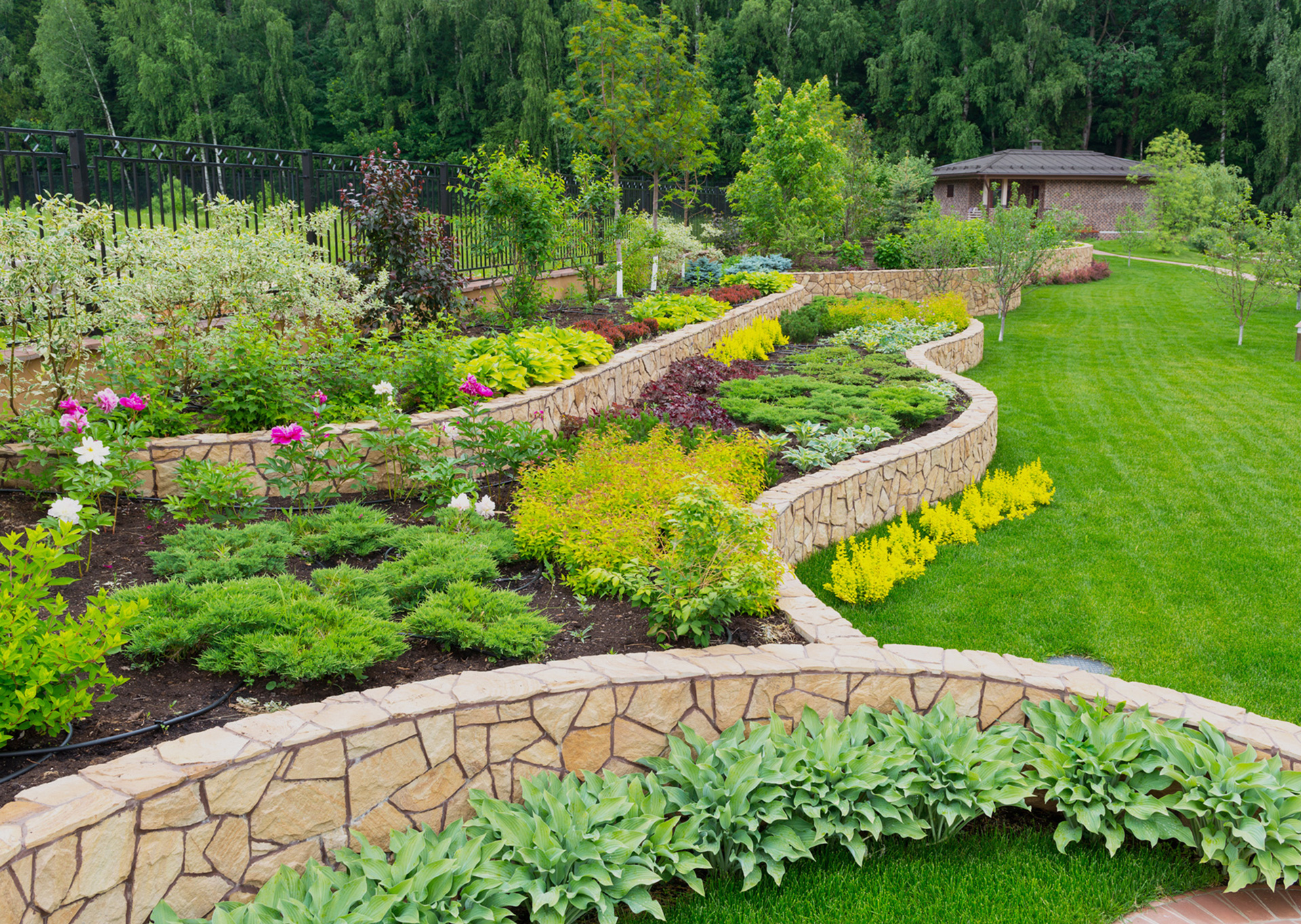 THE JPL EARTHWORKS
GUARANTEE
We GUARANTEE you will
LOVE
your landscape.
What does that mean for you? If you're not satisfied with our work and your new outdoor space, we will make it right for you. Our customer focus and passion for landscape construction excellence means we are prepared to do whatever it takes to be sure you love your landscape.
Our goal at the completion of your project is that you love your new landscape, and you confidently refer us to your family and friends.
Ihor
I contracted JPL in September 2008 to carry out the landscape construction of Heritage Hills Crossing (located at the South east corner of Baseline Rd. and Clover Bar Rd. in Sherwood Park, AB) for Clover Developments.
To date, John and Shaun have been outstanding contractors to work with.
When I contacted JPL, I was on a limited time budget. JPL responded by taking immediate action to satisfy my requests. John met with me within 24hours of our first contact and assured me that my requests would be honored with high priority.
They were consistently punctual to the job site and to all of our meetings. Both gentlemen were able to answer all of my questions and in foreseeing discrepancies in the architectural blueprints, they came to me with several possible economical solutions to choose from.

Bill O
Marketing Manager
We are very happy with the work! Thanks to you personally for your courtesy and general professionalism and to your crew for thier very hard and excellent work.

Ian and Kim
We were sure right from our first meeting with John and Shaun that JPL would be the company to do our landscaping. They came prepared, were courteous and professional. JPL took our two dimensional drawing and made it a three dimensional reality with timely and appropriate suggestions for our budget and design.
Our backyard isn't big but yet the way it is landscaped it really feels like it is. We were very excited to see the finished project and extremely pleased with the work and workmanship. We have had endless compliments on our landscaping. In fact, on countless occasions we would come home to people checking out our backyard and asking who did such a phenomenal job. Not having a fence at the time really made our yard a conversation piece. There is no doubt in our minds that JPL will be doing the landscaping for our next home!
Thanks guys! It was a real pleasure working with you.

Kevin S
We love our new backyard!!! Johnny Paycheck Landscaping worked with us on a plan and worked with our family dynamic to give us a backyard that is not only low maintenance but looks amazing!!! They gave helpful suggestions and expert advice about plants and how to best maintain our new landscape. They are a high energy respectful team. I highly recommend them to anyone considering a landscape change!

Kinga and Voytek
We first heard the name Johnny Paycheck Landscaping in 2007 from our friend Dennis. He was so pleased with his new stone patio that he insisted on showing it to us.
We liked it too, and in spring 2008 we contacted John and Shaun. They were very open to our design suggestions and after a couple of brief meetings we had preliminary drawings.
They started in May 2008. After a week of 10 – 12 hour days we had a beautiful stone patio with 2 semi-circles, just like we wanted.
Today, after the first winter it looks exactly as perfect as on the day it was completed.
Now it's our turn and pleasure to recommend Johnny Paycheck Landscaping to our friends.
Thank you guys, well done!

Tracy
Shaun, John, Dave Tess, Trevor, Mitch & any others I missed on your team,
It was a pleasure to have all of you working on hard on my yard, it may not have been a "big" job but to me it was. The yard looks great and your hard work was much appreciated. Everyone was curtious and hard working. Tess & Mitch did a great job of the side by the garage digging it up by hand! Trevor gave me some good advice on my roses & planting/watering the grass, which I have kept up, every morning & evening. I hope to see some soon. And John was very appreciative of getting the job which in these days, most contractors don't give a hoot,
Shaun was very patient with me and even after going with my minimum list and not my big wish list he didn't seem to mind.
With all this I would love to promote you with a sign on my yard (If you have) , and would be more than willing to spread nothing but good things about your entire team..
Please make sure that all get to see this email.
Thank you so much!

Rob Bandur
Punctuality, professionalism and quality .
We just had John and his crew finish up a pad and fire pit in our backyard. The stones we had decided on were going to be a little challenging, but they were up for the task ahead and we are extremely pleased with the end result. They were very respectful of our property and made sure everything was cleaned up when the job was finished.Would recommend Johnny Paycheck to family and friends.

Dawn Genge
John and his team came to our place in October to fix our yard after a house fire. His team were very professional, polite, on time, and super organized! We cannot recommend them enough. The result was amazing, and we are so happy to have our yard back. His team pulled up stones from our firepit area, re-graded, and reset the stones. It looks fantastic and we were super excited to be able to have a fire again. Thanks John and team for a job well done!

Kimberly Mortensen
I would definitely recommend John and his crew to anyone and everyone. They were punctual and professional and did an amazing job, keeping the site clean and looking good. John was very helpful with getting my ideas to become reality and it turned out better than I could have even imagined. And he was very accommodating with a special request, it meant so much to me. I have been getting nothing but compliments from neighbors and friends and even other crews working in the area.
