COMMERCIAL
WATER
FEATURES
We're happy to offer services related to the planning, design, and installation of water features for your business. Whatever your desired budget, call JPL Earthworks today at (780) 486-2435 to speak to one of our many knowledgeable professionals about how our features can take your commercial landscape to the next level.
We believe that no business is too small to benefit from the gorgeous ambiance of a water feature. No matter what your budget or business type, call us today for information about how we can make your dreams come true.
Commercial water features bring almost too many benefits to a business to be able to list here. Water features leave a great impression on partners, investors, employees, and clients.
Whether you'd like to invest in garden water features to bring that extra "wow" factor to your commercial garden, or one of our patio fountains to give your outdoor space an ambiance that truly sets you apart, we're sure we have just the right feature for your budget and needs. Call today!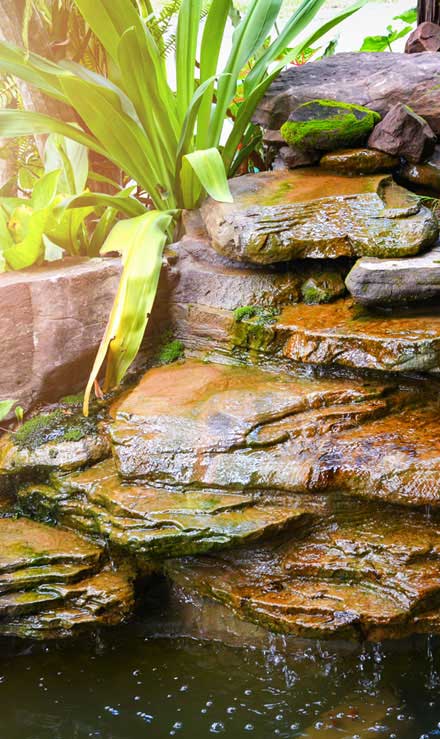 OUTDOOR FOUNTAINS 

TO BEAUTIFY YOUR BUSINESS