BRINGING YOUR 

GARDEN IDEAS TO LIFE
We take care of the details for you and design a landscape that reflects your home's structure and your personal style. Our team of professionals consists of garden architects, project managers, licensed carpenters and woodworkers, horticultural experts and stonemasons. With a good understanding of your outdoor lifestyle and vision, we can help make your garden ideas a reality.
We take care of garden plant materials, mechanical systems and landscape structures. Our garden maintenance services include:
Lawn Cutting and Edging
Turf Care
Weeding and Pruning
Garden Care and Planting
Leaf and Debris Removal
Fertilization for Plant Health
Garden Renovations
Seasonal Annuals Planting
New Perennial, Shrub and Tree Planting or Removal
Our local landscapers have a deep understanding of construction methods and well-made, economical garden design. That's why we work with you at every stage to make sure all your garden goals can be sustained for decades to come.
With our help, it is possible for your landscape to be beautiful and economically friendly. Sustainable landscaping adds value to your property while providing a healthy habitat for your environment. Like fine wine, sustainable landscapes get better as they age.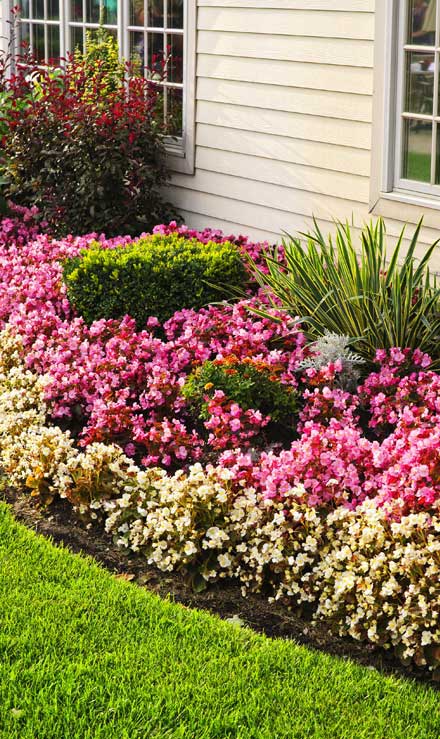 EFFICIENT BACKYARD 

DESIGN